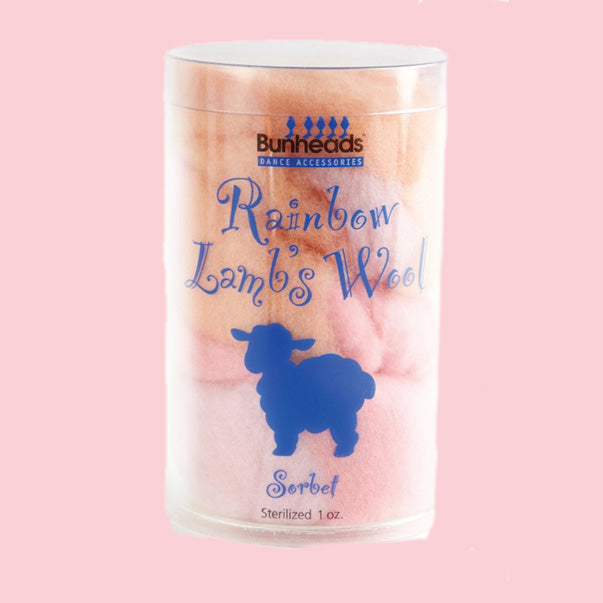 BUNHEADS RAINBOW LAMBS WOOL
RAINBOW LAMBSWOOL FROM BUNHEADS.
THIS SUPER-SOFT HIGH-QUALITY WOOL PROTECTS YOUR TOES WHILST DANCING ON POINTE.
RAINBOW LAMB'S WOOL IS IN THREE PRETTY PASTEL COLOURS THAT ARE COLOURFAST AND ARE STERILISED TO REMOVE ANY IMPURITIES.
GENTLY TEASE THE WOOL APART AND WRAP AROUND YOUR TOES TO LIGHTLY CUSHION.